Below are some of the projects completed by Seattle Powder Coat. Send us a photo of your completed and installed project! We would love to add you to our Gallery.
Exterior and Marine Applications
Some powder coats are excellent corrosion barrier coatings, and some are not. Powder coats classified as decorative finishes, while smooth and glossy to the naked eye, can be porous on a microscopic scale and not the best corrosion barrier coating. In outdoor applications requiring a decorative finish, excellent corrosion resistance can be achieved by using a two-coat primer/top-coat finish, or even a three coat primer/top-coat/clear-coat finish. The ultimate in corrosion barrier coatings are powder coats classified as functional finishes, as they do not have the porosity inherent in decorative finishes.
Powder coated outdoor seating at Bulldog News
Decorative home railing, Beacon Hill, Seattle (Jeff C)
Large Commercial Applications
Our powdercoating facilities can handle large commercial and industrial applications, such as the projects below.
Seattle Powder Coat was selected to coat the exterior panels for Lincoln High School in Seattle, Washington.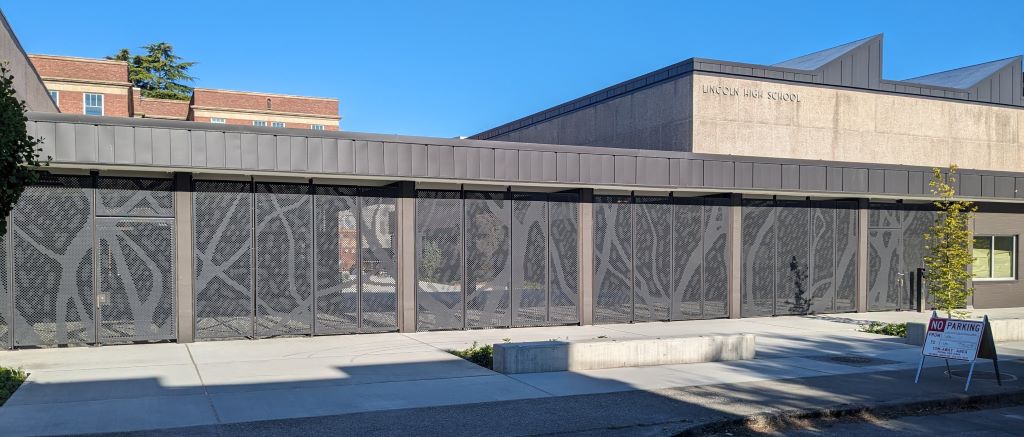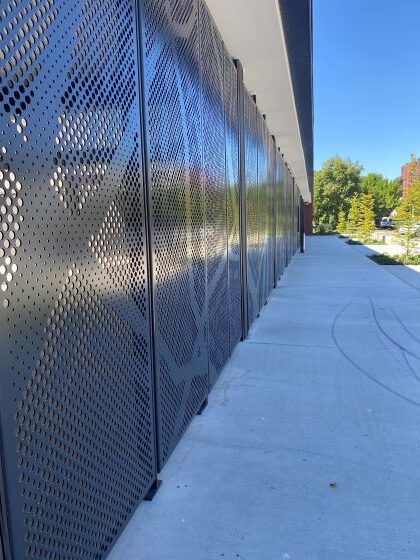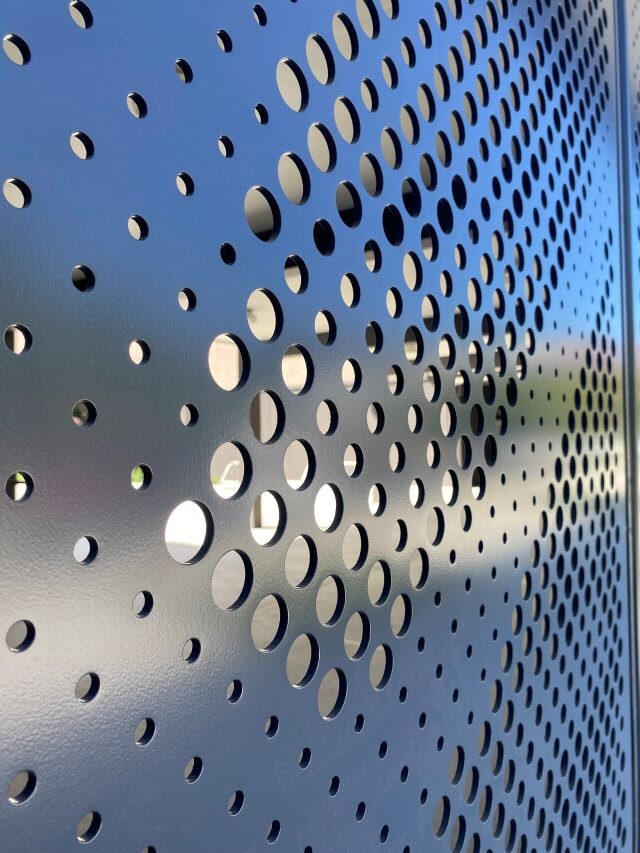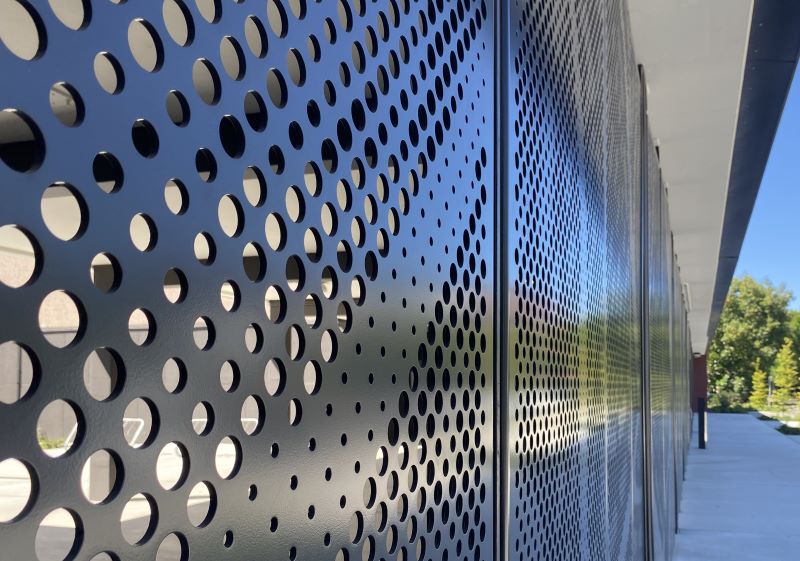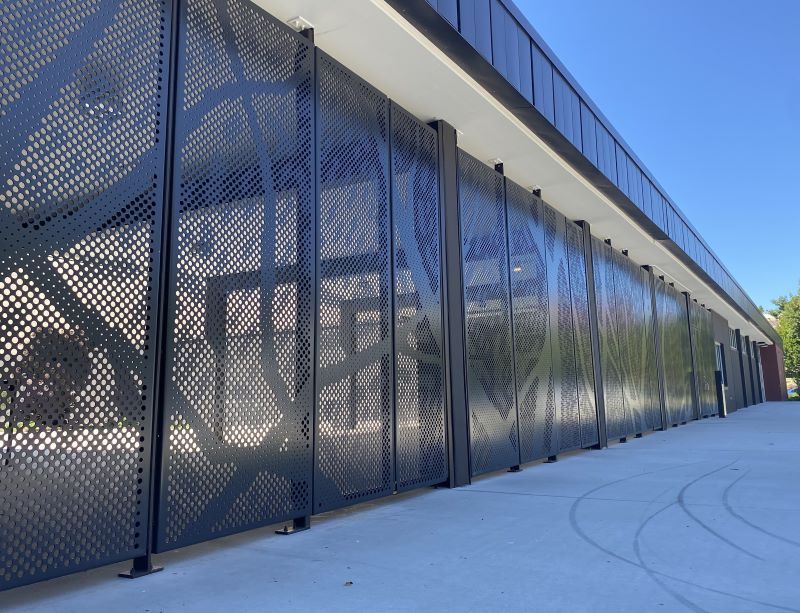 Sealaska Heritage: Walter Sobeleff Building
Seattle Powder Coat was selected to coat the panels for the Walter Sobeloff Building in Juneau, Alaska.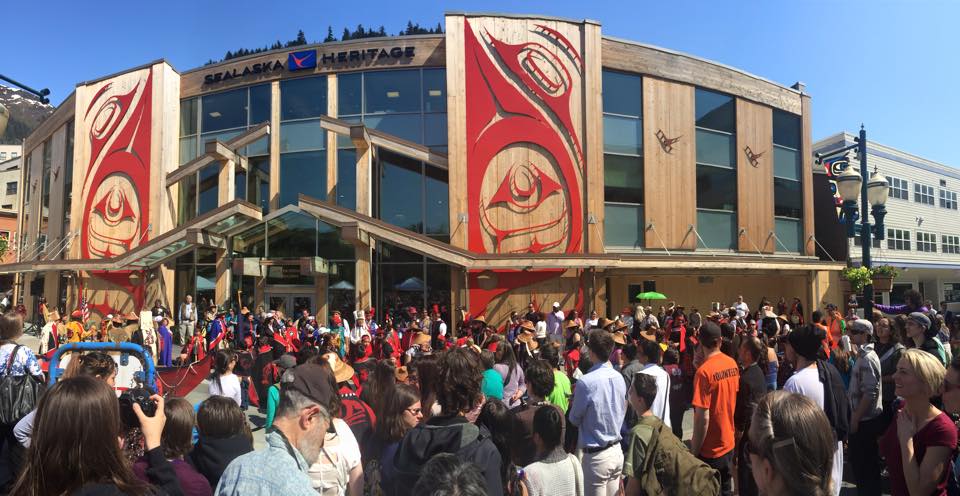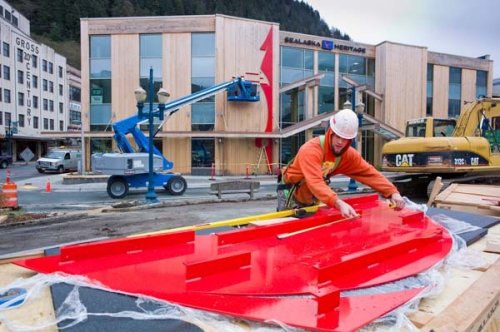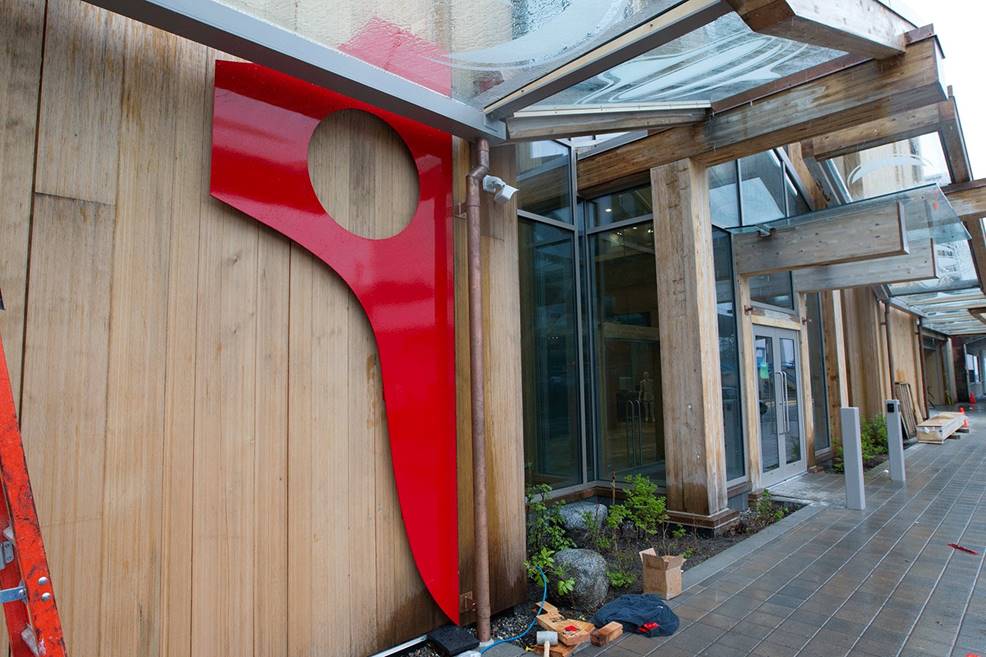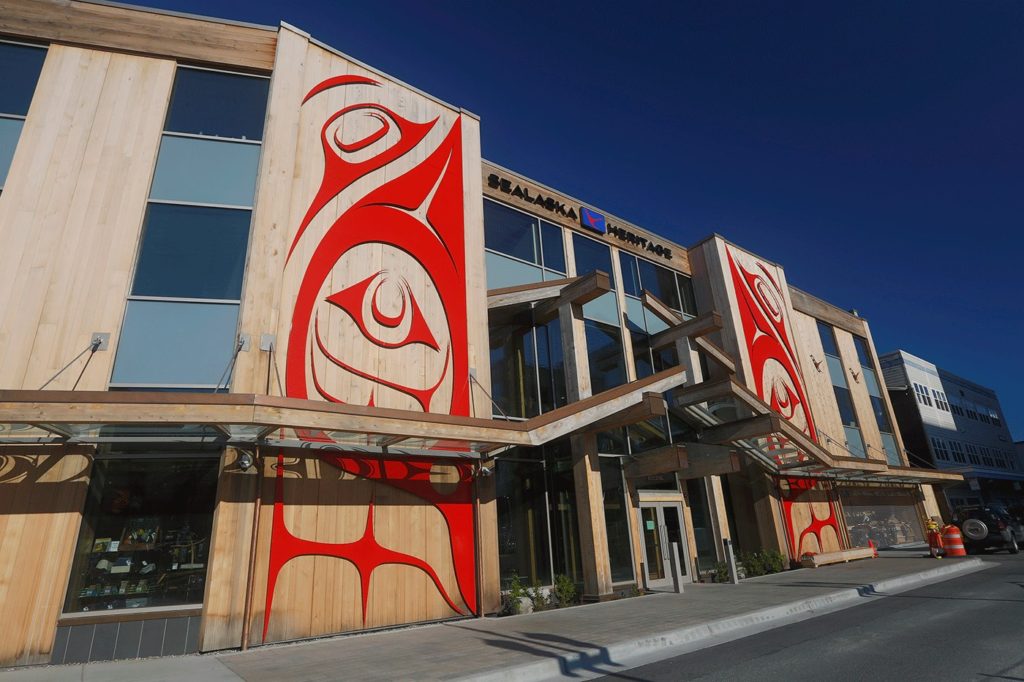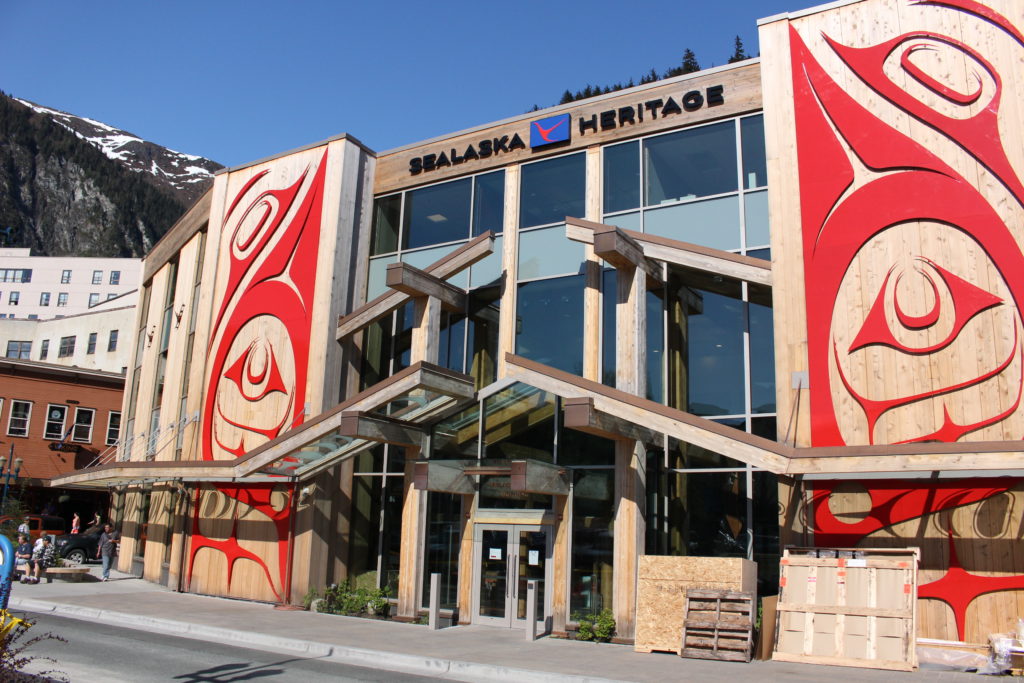 Views on Fifth art installation (Olympia, WA)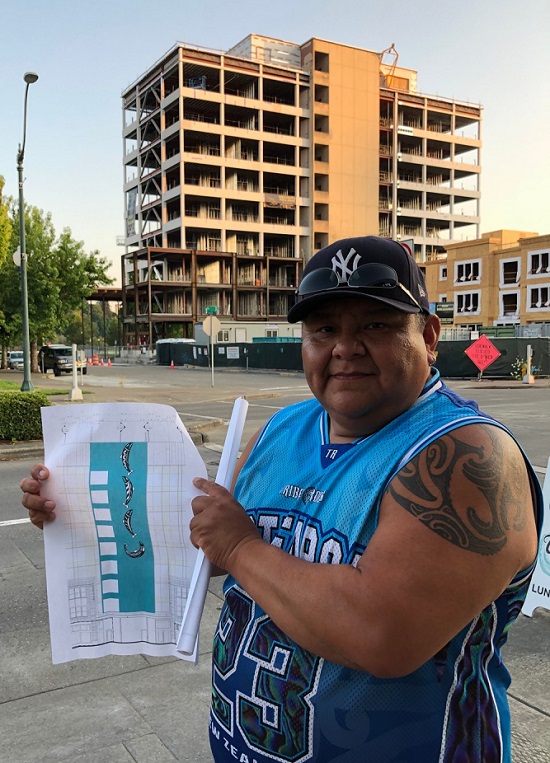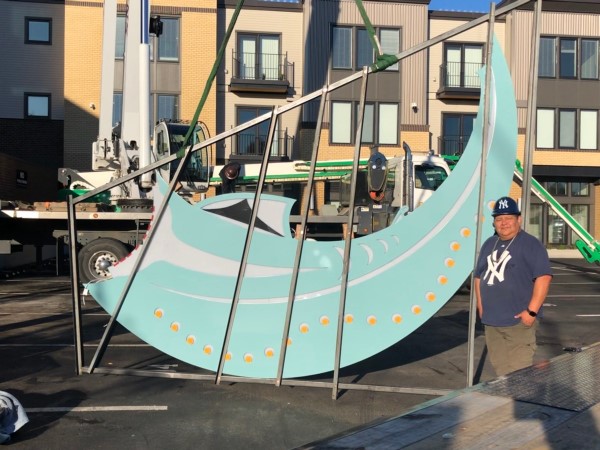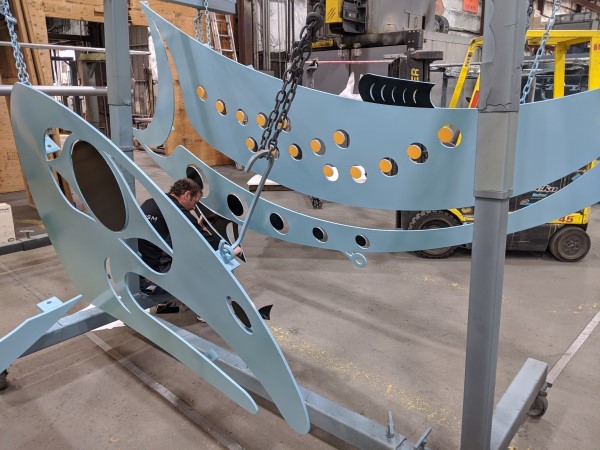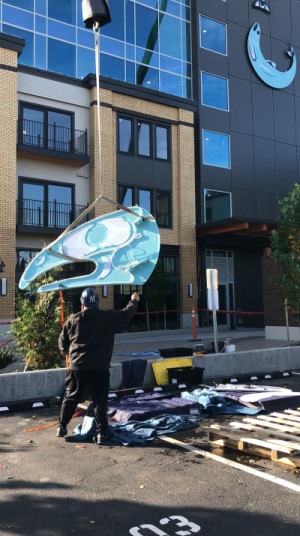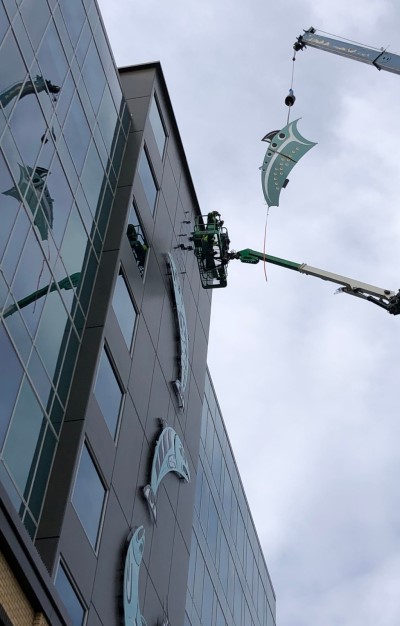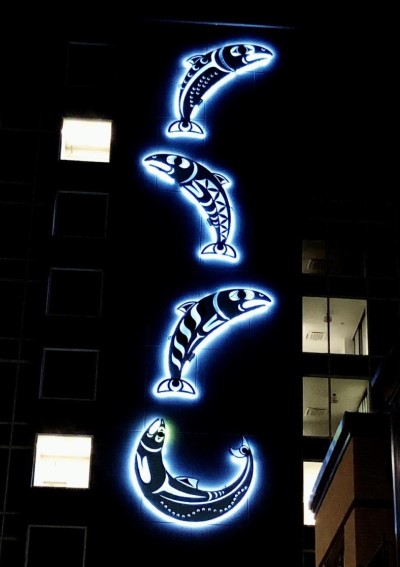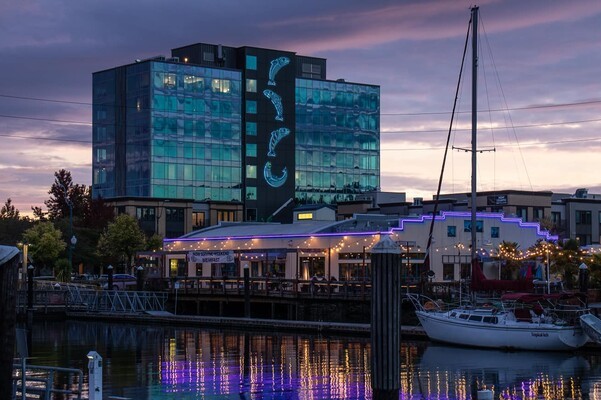 Powder coat is used in many automotive applications, and is often used in restoration projects.
Race car frames are frequently powder coated, this in a dark green with a metallic clear coat.
After-market bumpers, rock sliders, skid plates, and roll bars are commonly powder coated for weather rock chip durability. The accessory manufacturer's sometimes offer inexpensive powder coating as an option, but the quality can be poor and parts can get damaged in shipping. Many bumper manufacturer's and customers prefer to spend a bit more to have the parts coated locally and ensure that they get undamaged pieces with a high quality finish.
Bicycle frames have always been part of our business, since our Ballard location is along the Burke Gilman bicycle trail.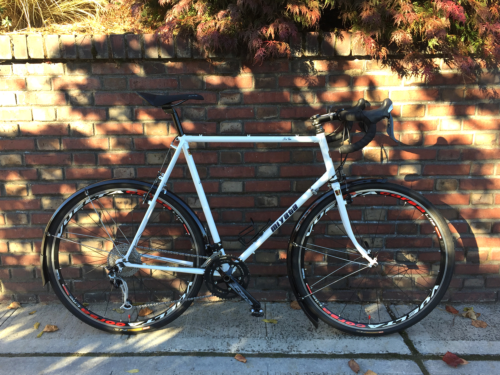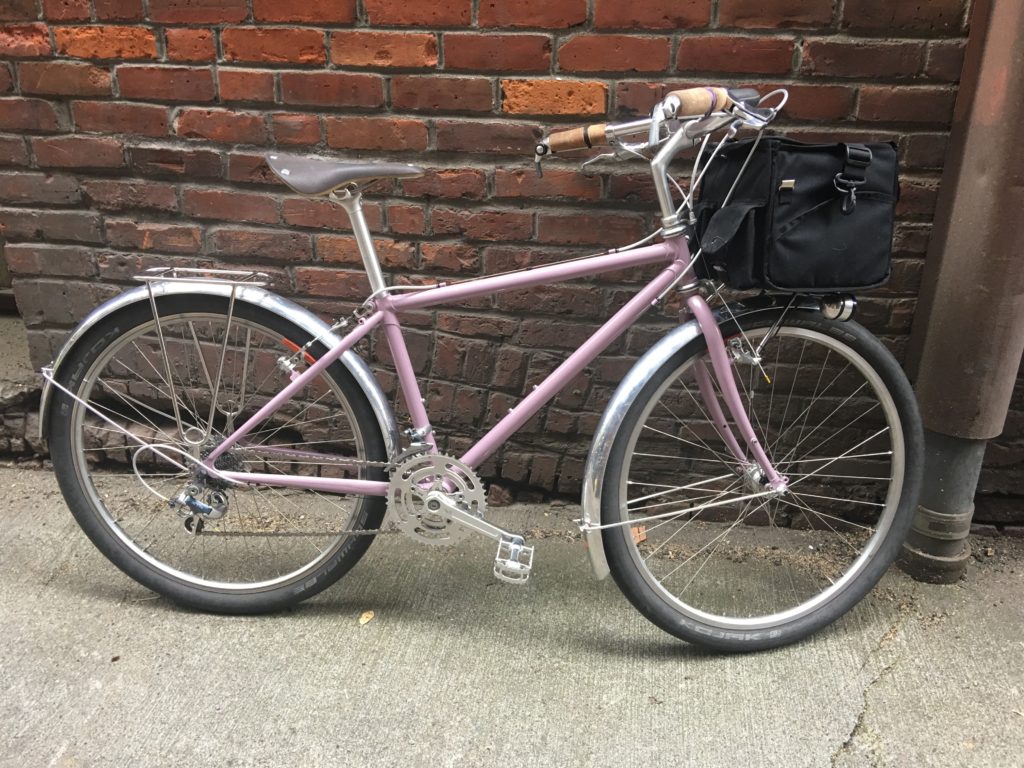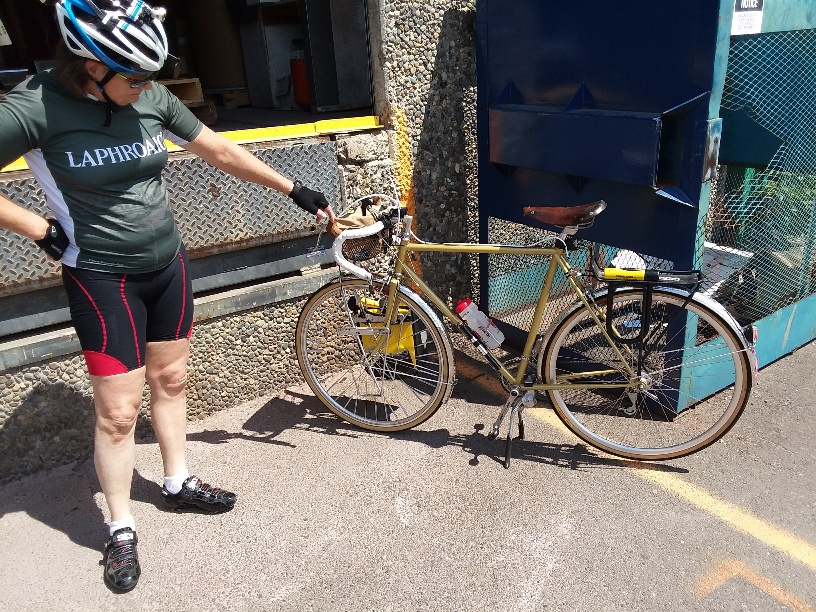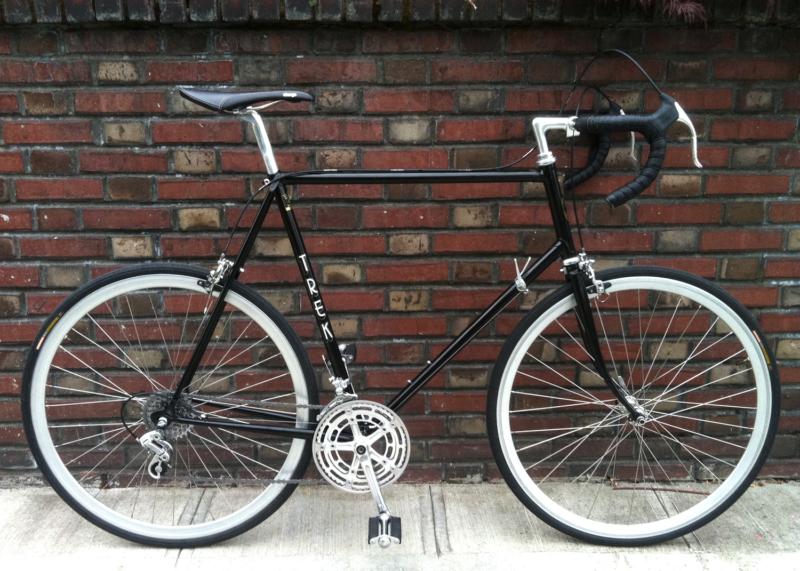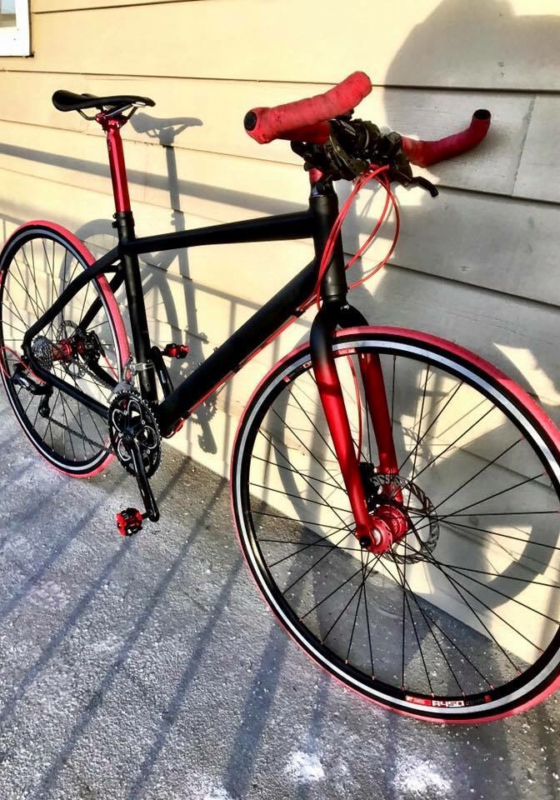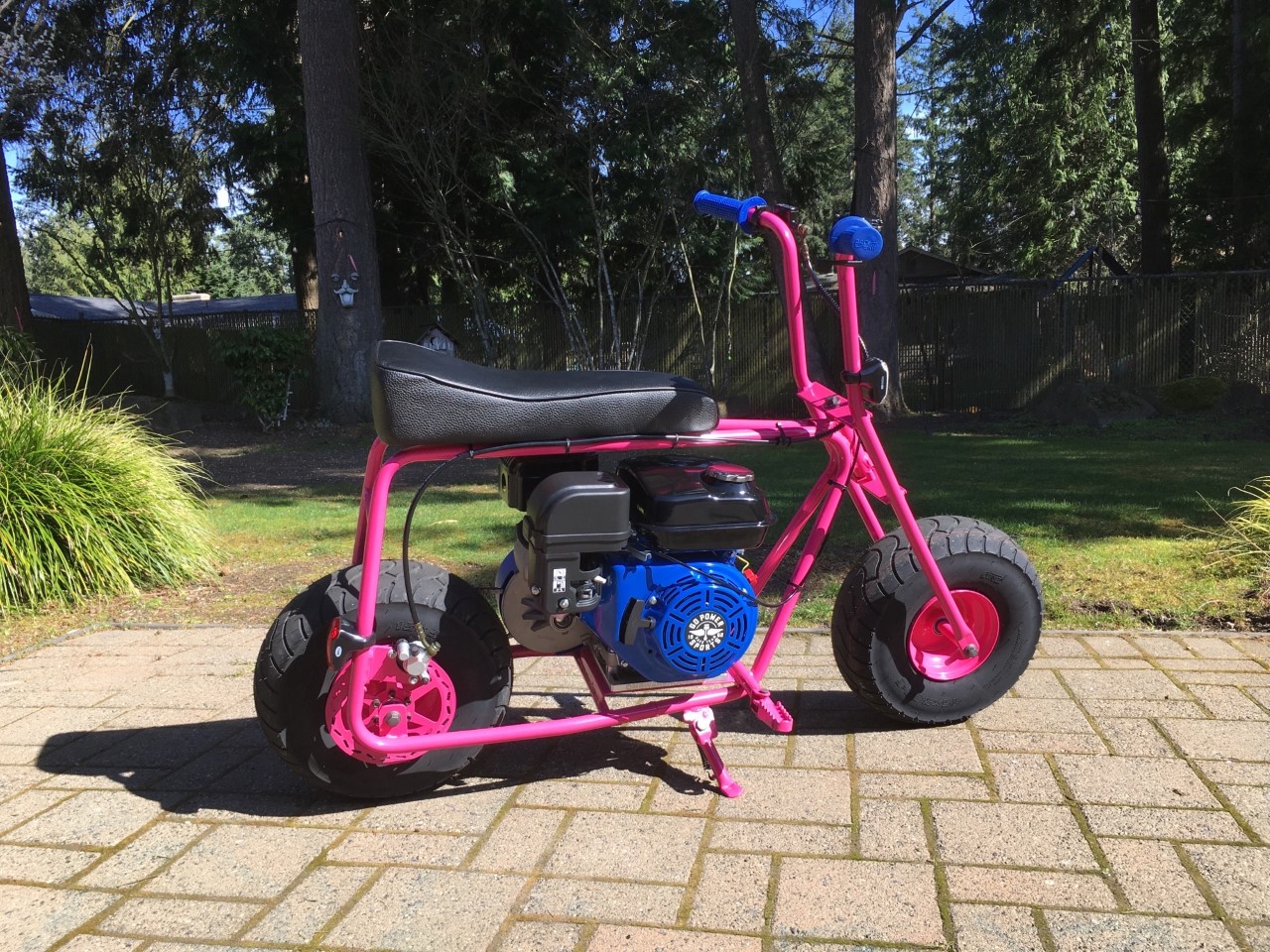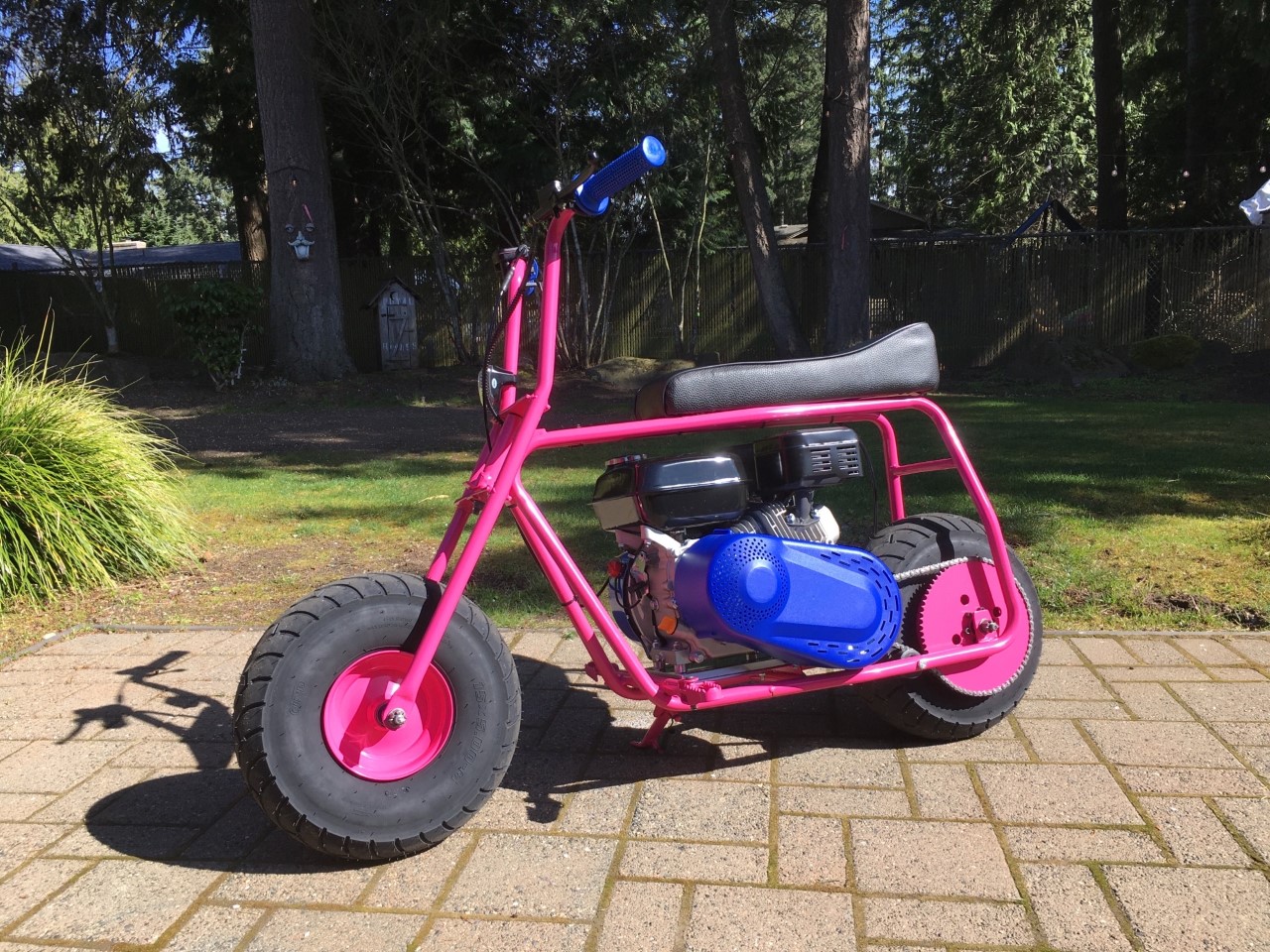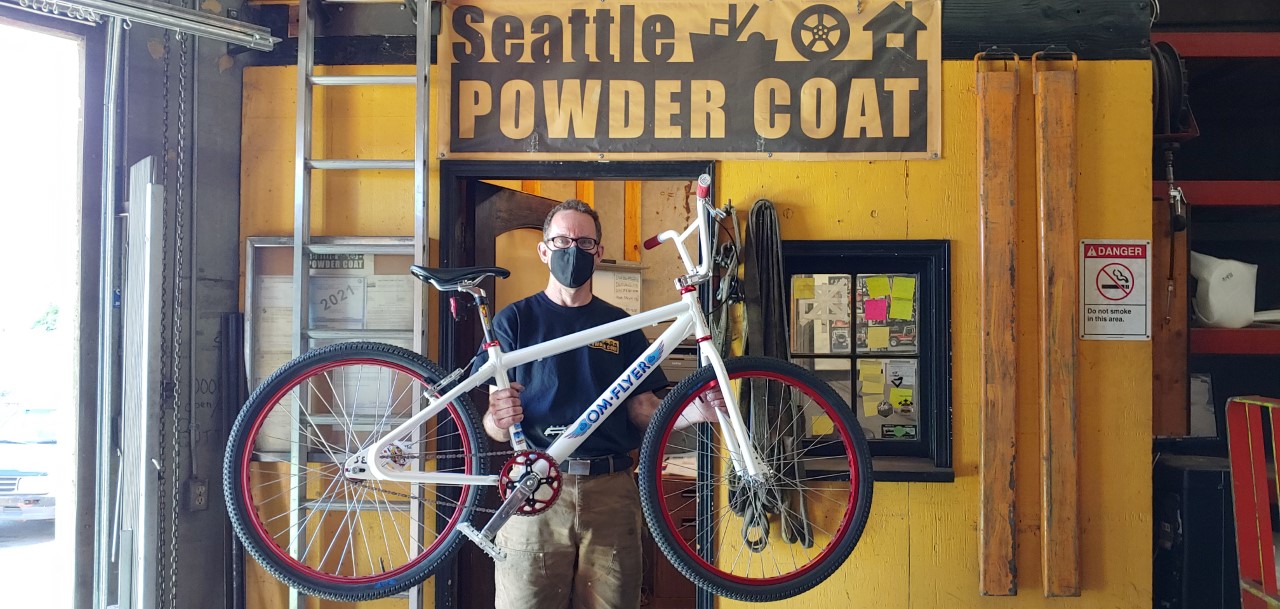 Powdercoating is an excellent coating for all sorts of interior applications. From appliances, pots and pans and machinery, powdercoating provides a decorative and protective coating.
Outdoor sculptures are frequently powder coated, but care must be taken in the design and construction to maximize corrosion resistance. Contact us if you have questions about this.